What is the "SS Pallet Hook" ? It is a Cargo Hook for Cargo Securement, that simple! It is a Great New Tool for the Drivers to help secure freight quickly and easily. Due to it's unique design it can be installed after the pallet is in place making it safe for the driver to secure. Low cost, light weight, easy to carry, simple to use!!! Time is so important with ELD's and the SS Pallet Hook can help save the driver time, securing, not having to restack freight and able to secure items in place to avoid criss crossing in towns for pickups and deliveries.
CLICK HERE to for products and prices: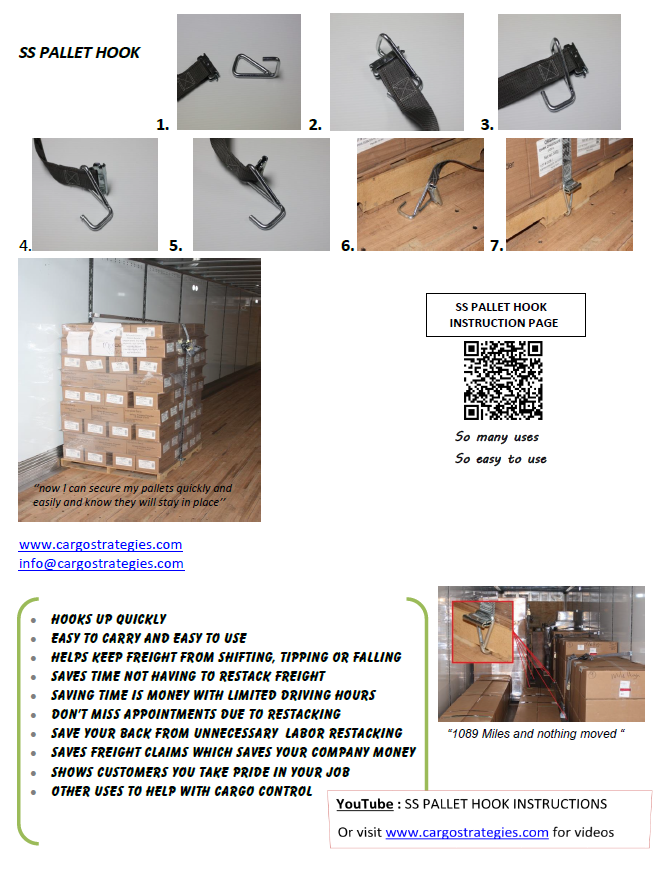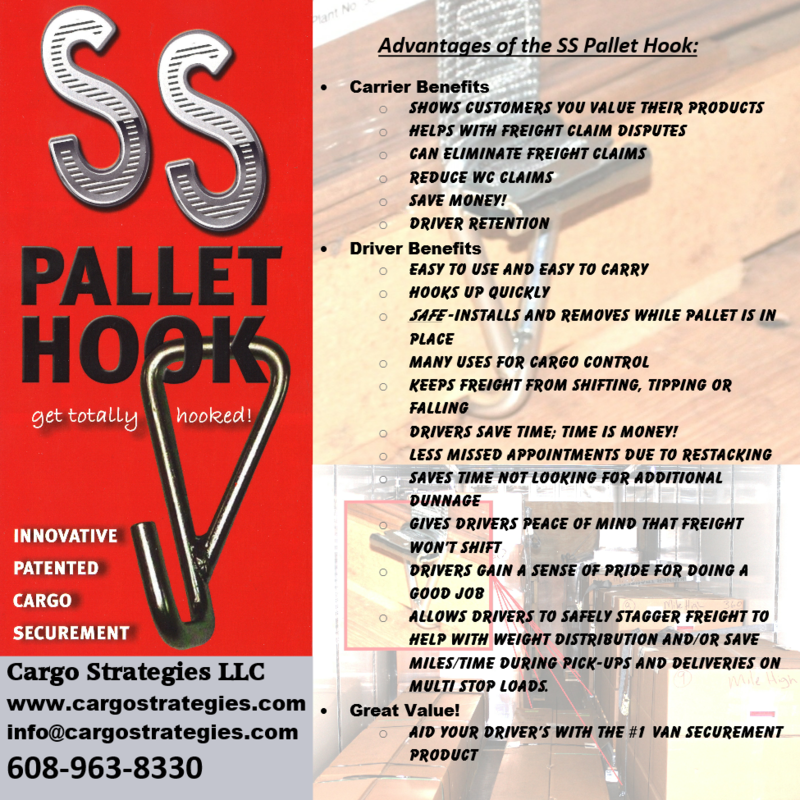 Here is a video of Cargo Strategies with Kathy Ireland on WWB as sponsored programming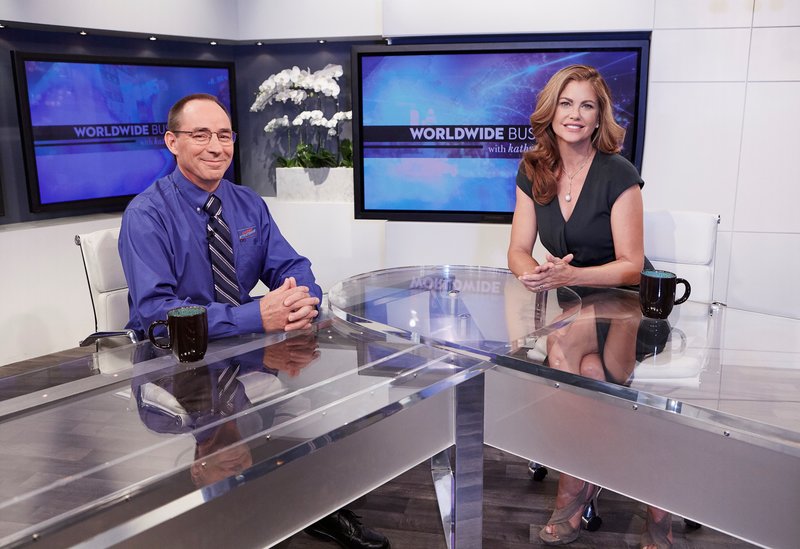 Here are some pictures of the SS Pallet Hook in use: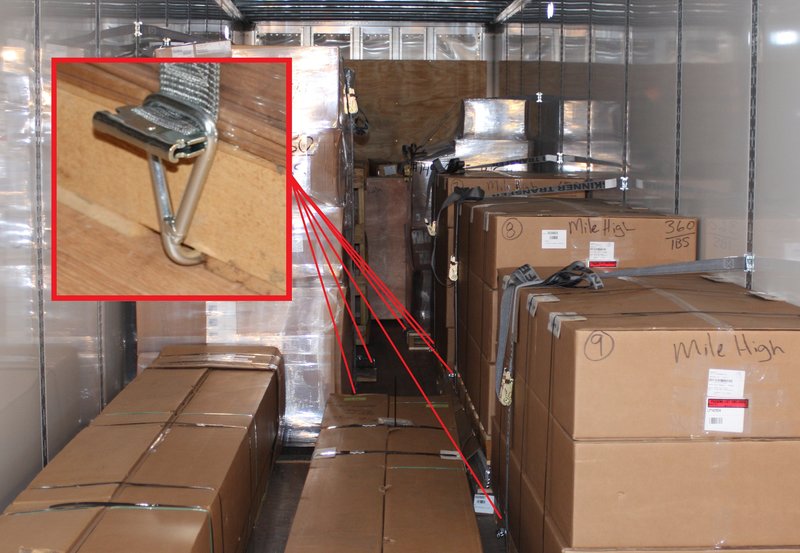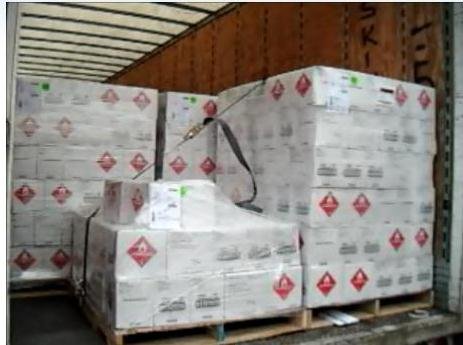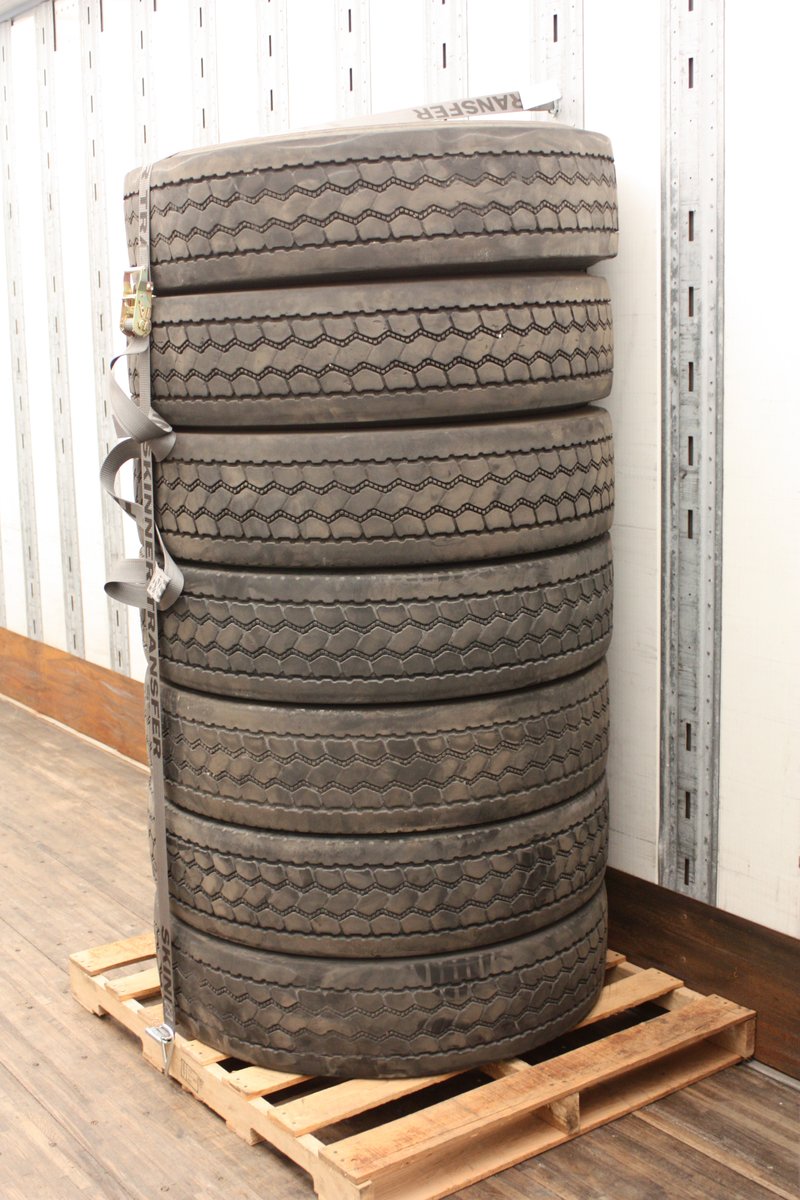 The SS Pallet Hook is developed to help with cargo control and easily attaches to the end of a logistic strap and hooks to the runner of the pallet to help keep the freight from tipping, shifting or falling. This helps reduce cargo claims while saving drivers time. Freight claims can be costly in both price and time wasted dealing with freight issues. Load securement should be a on the top of the list for carriers, drivers and customers especially in today's economy where controlling cost can make or break your company. Since drivers time is regulated, why would you want to waste any time dealing with freight claims or freight issues when attaching the SS Pallet Hook only takes seconds and will secure the freight so well.
The SS Pallet Hook, to some a logistic hook, to some a cargo hook but by any name it is a useful cargo control tool that is so easy to carry and use that every driver that has a logistic strap should have the SS Pallet Hook.
Through all of our testing and now in use for many years, many drivers have found other uses for the SS Pallet Hook to help secure freight in transit.
SS Pallet Hook, a cargo hook for cargo securement, that simple! A great tool, a great product - get totally hooked!
We now offer Fleets custom packaging for easier distribution to drivers that includes the quantity specified per driver with instructions, and video links.
Call 608-963-8330 for larger orders or any questions.