SS Pallet Hook 2 pack hanging card (qty 10)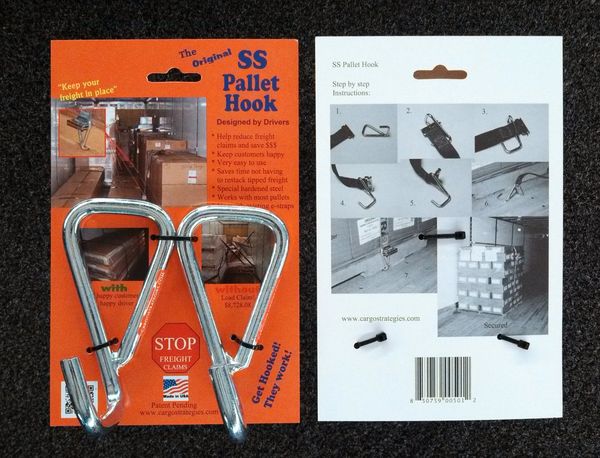 SS Pallet Hook 2 pack hanging card (qty 10)
Quantity 10 hanging cards containing 2 SS Pallet Hooks each.
SS Pallet Hook 2 pack hanging cards for store display for retail.
Color graphics on front of card with details about the SS Pallet Hook.
Black and white instructions on back of card.
This price comes out to $9.90 per hanging card and includes shipping.
Email info@cargostrategies.com for volume wholesale pricing or call 608-963-8330